The benefits of outsourcing commercial car valeting
The Benefits of Outsourcing Your Vehicle Cleaning Team, Explained by Grove Autocare
The pandemic has brought plenty of challenges to businesses globally. Especially when it comes to making sure that your business runs efficiently. At Grove Autocare, we want to help businesses during this time with our commercial car valeting services.
Outsourcing your commercial car valeting is one way to uphold a high-quality service that customers will value. Here are the benefits to outsourcing your commercial car valeting. These benefits include:
External commercial car valeting workers
Outsourcing a vehicle cleaning team means your company is paying another business to do all the hard work for you. This ensures your company's cars are in pristine condition. It also means that you are not responsible for these employees that you are paying. 
Ultimately, you don't have to spend time managing these workers, or directly overseeing operations. This allows more time for you to spend on running your business. Your time is freed up to maximise sales and engaging customers. 
Happier employees
One stressed worker can have an impact on the operation of your business, especially when it comes to sales. Having to keep your company's vehicles clean will hang over your sales team's heads. By outsourcing your commercial car valeting, this problem is eliminated. 
A thoroughly clean and well-organised stock of cars reduces work on the sales team. This means your sales team don't need to worry about the maintenance of the vehicles when showcasing them to customers. Consequently, having a well-kept stock of cars will help your employees feel more organised and aware of their more important daily duties.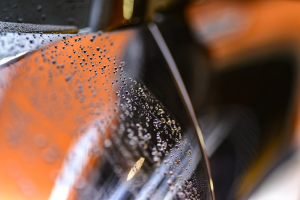 It's time to save your time
As a business owner, it probably feels like there is never enough hours in the day to get every last bit of work done. Now imagine on top of everything else, you have to worry about cleaning your vehicles, ordering chemicals and managing the valeting team. 
If you've worked in a disorganised valeting schedule, you'll notice that the responsibility of cleaning can be extremely distracting and usually takes your mind off the important tasks at hand. 
In contrast, keeping your stock of cars thoroughly valeted always enables you to focus on your more pressing duties, and will save you plenty of time to ensure these jobs are done to a high standard. If your vehicles always look spic and span, your customers will have a higher opinion of your business, and your company will have a longlasting, quality reputation. 
At Grove Autocare, our dynamic and fresh approach is leading the way in the contracted valeting industry, demonstrated by our long-lasting partnerships with many high calibre clients. 
If you are interested in using our commercial car valeting service for your business, get in touch today.